Manchester United is continuing its unbeaten run in the EPL after 12 games. The most recent match was a 3-2 victory over Southampton because the Red Devils were too strong for a very determined team of Southampton players. Despite going behind in the first half and starting the second half a goal down, the Manchester United players did not show any intention of losing and were rewarded the equaliser with a goal from Andreas Pereira in the 53rd minute.
Forward Romelu Lukaku then showed the reason why he was placed on the team by Ole Gunnar Solskjaer with a goal in the 59th minute to give the Red Devils a 2-1 lead.  The attention will now turn to PSG on Wednesday, and with Lukaku in this hot form, he should be included in the starting line-up.
Romelu Lukaku is in red-hot form
Manchester United earned a deserved 3-2 victory over Southampton at Old Trafford in their 29th match of the 2018/2019 EPL season. This victory is the team's 10th win since Ole Gunnar Solskjaer was awarded the job of interim manager. Solskjaer has proven to show that he deserves to be United's manager because he has not conceded a defeat in the EPL so far and he has also inspired Romelu Lukaku back to form.
The Belgian forward, Lukaku showed that he is now in top form by scoring 4 goals in the last 2 EPL matches for Manchester United. The 4 goals Lukaku scored make up the six goals Man United has scored in its last two EPL matches. So, doing some mathematics here, Lukaku has scored 2 thirds or 66.67% of the goals that Man United has scored in the last two EPL matches. This means that Lukaku has given United two victories in two successive EPL matches. I think it is now right for me to say that Romelu Lukaku is in red-hot form.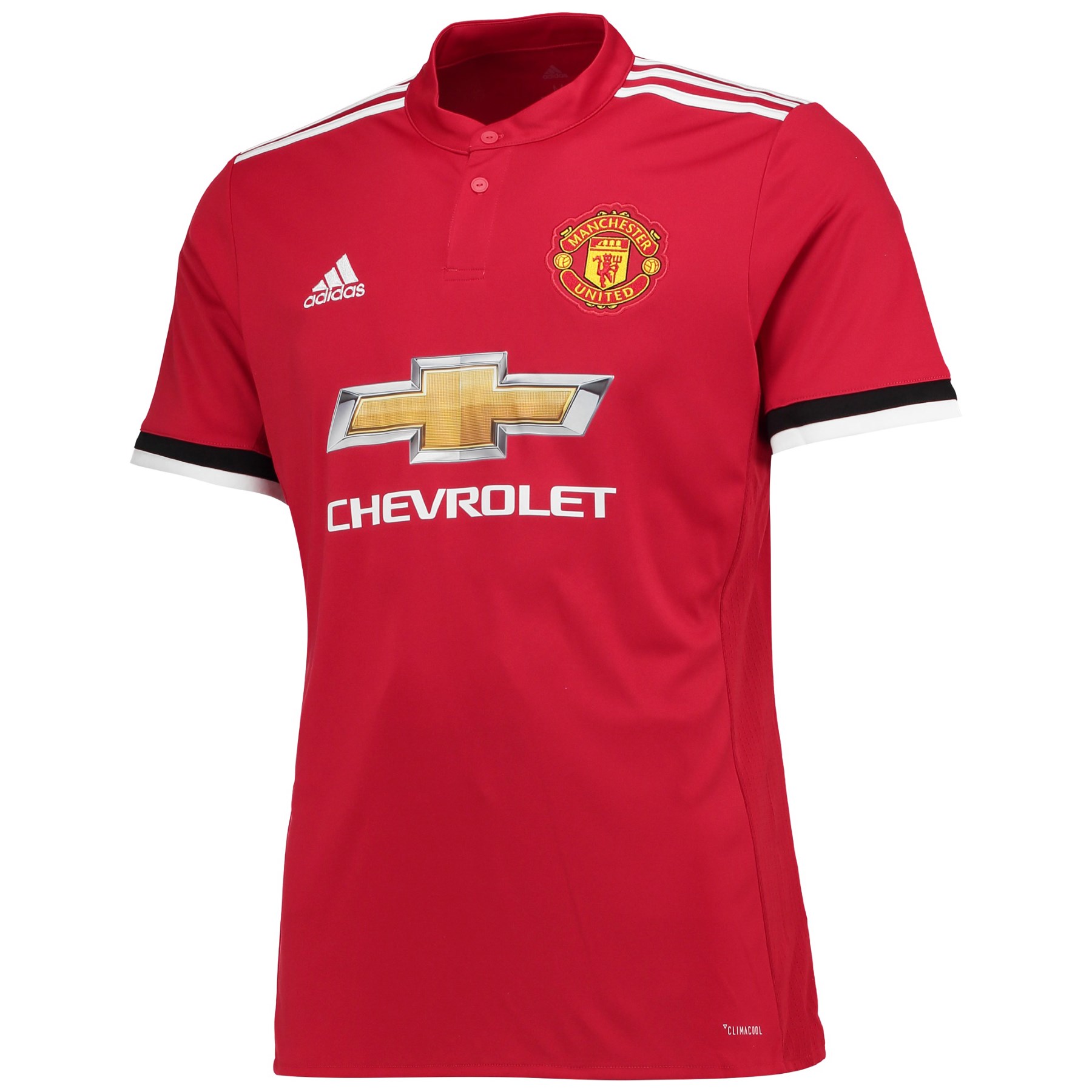 The Belgian was very instrumental in his country's success in the 2018 FIFA World Cup in Russia as he was the top scorer for the Country. Belgium did go on to finish third in the World Cup after beating England in the third-place playoff. The red-hot form that Lukaku was in during the World Cup, especially the second round was the type of form I was hoping he would display for United at the start of the EPL season. But, I am sure that many other Man United fans who saw his performance in the 2018 World Cup were wondering what happened to his form when he was delivering as expected as the start of the season under Jose Mourinho.
Lukaku's form continued to be average and sometimes below average sometimes instead of World Class as we know he can even after the arrival of Ole Gunnar Solskjaer. But it was reported in a Manchester United news report that Solskjaer was having private mentorship/counselling or motivational talk sessions with Man United players Anthony Martial and Romelu Lukaku. The sessions with Solskjaer has paid off so far since Lukaku's performance has helped to give the team 6 points from 2 EPL matches- a feat he must feel very proud of. Lukaku's 4 goals have outnumbered the number of goals scored by United's opponents in those two matches by 1 since he scored 4 and the team conceded 3, which is half the number of goals United has scored in those two matches.
Man United player ratings against Southampton
Not all the Manchester United players had put on a red-hot performance on display against Southampton on Saturday, otherwise, the score margin would have been much higher in favour of Manchester United because it is the superior team over Southampton.
At the end of the match, the score read 3-2 in favour of United. But, the two goals scored by Southampton were two very good goals in my opinion and both of them came from outside the 18-yard box. Both goals had beaten David De Gea at his near post as the Spaniard had to make two outstretch dives in vain to stop the ball from ending in the back of the net.
Here are the ratings according to the "Evening Standard":
David De Gea 5, Defenders: Young 6, Smalling 7, Lindelof 7, Shaw 6; Midfielders: Pereira 8, McTominay 6, Pogba 6; forwards: Sanchez 4, Lukaku 8 and Rashford 7. Substitutes: Dalot 8 and Fred 6.
Alexis Sanchez had to be substituted due to a knee injury and Solskjaer opted to bring Diogo Dalot with the instructions to play out of position. The Chilean striker did not really perform as he should and so his ratings was a 4 out of 10. Dalot played very well and so was rated an 8 out of 10 for his match performance. De Gea's 5, in my opinion, was due to him being beaten twice at his near post by two long-range shots just outside the 18-yard box. Shaw and Young as defenders could have played better as if they did, maybe Southampton would have had only one goal. And I say this because the second goal for Southampton came from a free kick outside the 18-yard box and the free kick was given by Ashley Young after showing a very high boot.
Pogba, McTominay and substitute Fred were rated 6 for their performance, but knowing these players, especially Pogba who is a World Class midfielder, they can perform much better. Pereira deserves his 8 out of 10 rating for giving Manchester United an equaliser and then setting up Lukaku to score his first goal of the match and the lead to United. Lukaku also deserves his 8 out of 10 rating after scoring in the 59th minute and then scoring one in the 88th minute outside the 18-yard box to give United a 3-2 lead and eventually the win. That goal ensured that United would get the three points, after James Ward-Prowse's (free kick) strike in the 75th minute.
Marcus Rashford was rated 7 out of 10 after he should have opened the scoring for United with a header from a wicked cross, which was virtually his first touch. But, moments later, Rashford's burst forward contributed to the opportunity for the Brazilian Andreas Pereira to shoot from distance, which he did. Pereira's shot was curled beyond the hands of Angus Gunn and ended up into the top corner. Pereira then made a goal assist after providing a cross to Lukaku to fire United in front.
Smalling's performance was enough to show that he has earned another manager's faith, meaning he can be relied on.
Lukaku's, Pereira's and Dalot's performances were brilliant.
Lukaku's form against Crystal Palace
After a 'boring' game against Liverpool, which Manchester United almost won despite playing with 10 and a half men (due to Marcus Rashford's injury) against an 11 man side Liverpool, the Red Devils turned their attention to Crystal Palace. It was a must-win match for Manchester United as the players knew that they need to win to stay in the top four or increase their chances of qualifying for the 2019/2020 Champions League season.
Solskjaer used his ingenuity and included Lukaku in the lineup.
The Red Devils made their intentions clear when Romelu Lukaku opened the scoring for the visitors in the 33 minute. Lukaku then doubled the lead in the 52nd minute for United. Despite Crystal Palace pulling back one through Joel Ward in the 66th minute, the two goals by Lukaku seemed enough to take Man United to victory, but Ashley Young ensured that Crystal Palace had no chance of creating an upset by scoring United's 3rd of the match to fire United's lead to 3 goals to 1.
Even though Man United's victory was impressive, it was the performance of Romelu Lukaku that was being talked about a lot after the match. The news that Solskjaer was having sessions with the striker along with Martial showed some fruition as the Belgian striker ensured that Solskjaer really considers him as a part of his future plans for United. I was very happy Lukaku scored those two goals and my reasons are as a United fan, those are two goals for United, and Lukaku had started his resurgence back to the top quality striker that everyone knew he is capable of becoming.
At the end of the match, Man United fans were wondering if this is the return of Lukaku to form and were waiting eagerly to seeing how he would perform against Southampton, and he did deliver. But can and will he deliver against PSG?
Solskjaer should start Lukaku against PSG
After scoring four fabulous goals for United in two EPL matches, Romelu Lukaku should be considered as a starter against PSG on Wednesday, March 6. Lukaku is in red-hot form, and I know Solskjaer alongside all Manchester United fans would love to see the player continue to display this form, especially in the PSG match. Lukaku's four goals came against two EPL teams that are considered inferior to United in general, but those players were fit and did put on their best to try to take away at least 1 point from playing Man United. They failed and that can be due to the wonderful performance Lukaku gave in both matches.
Solskjaer and his players are now focusing on Wednesday and are making preparations to play against PSG with Paul Pogba. But, with Lukaku's form being on a lot of us minds, we look forward to seeing how well he will do against PSG.
Anthony Martial and Lingard were injured and it is not clear whether both players will be able to play against PSG this coming Wednesday.
Ole Gunnar is weighing his options for this clash and he dare not drop Lukaku for this fixture against PSG! Solskjaer knows that his team needs to overhaul the 2-0 deficit that they suffered at home to PSG, and including Lukaku in his lineup now seems very necessary.
Lukaku may be the man for United vs PSG
With all the recent Man United news around the resurgence of Lukaku's performance, there is no doubt that Lukaku will be a part of Solskjaer's lineup come Wednesday. It's hard to consider playing PSG without him now following the red hot form he has been in since ht last two matches. With Martial, Lingard, Matic and Sanchez doubtful due to injury and Pogba out due to suspension due to a red card, Lukaku may just be the man that United will count on to give them a win. Rashford should be playing but we are hoping that he put on a better performance than he did against Southampton.
Let us pray that Lukaku continues his red-hot form and impress all of us against PSG.
What do you think the result will be when United face PSG this Wednesday? Please make a response in the comments section below, and thank you for reading.